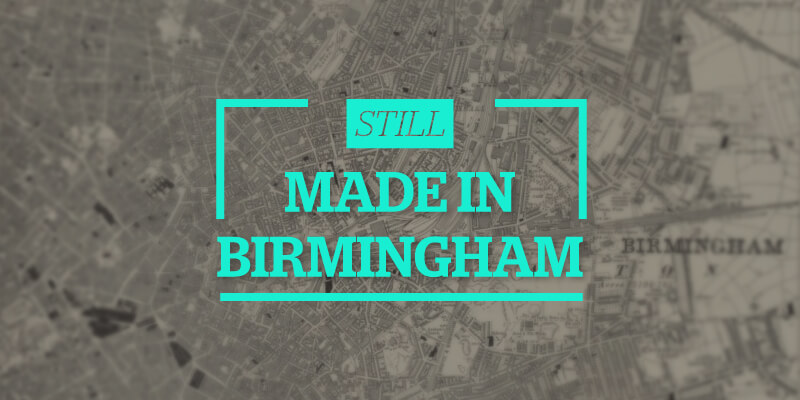 A short history of things made in Birmingham
2016 is the 850th anniversary of Birmingham being awarded a market charter and in its many years as a commercial settlement it has been known as 'the city of 1001 trades' and 'the workshop of the world'. In 1791 Birmingham was hailed as the first global manufacturing town, and even though it wasn't solely made in Birmingham the city was at the heart of the Industrial Revolution.
Although Birmingham's industrial heyday has long since passed it retains a strong identity as a centre of invention and craftsmanship. Aside from the fact that a third of the UK's jewellery is still manufactured in the city, there are many different trades and crafts that continue to serve the city and the wider world. I was reminded of this when attending events during Birmingham Heritage week in September, and as someone who works with businesses to develop their brand I thought it would be interesting to find out more about the identities of Birmingham's oldest companies.
Firmin & Sons Ltd (founded 1655)
Firmin & Sons Ltd has been designing and manufacturing insignia, buttons and ceremonial accessories since 1655, making it older than the Bank of England. The company started out producing buttons and soon moved into making uniforms, liveries and badges. According to the company website they supplied buttons to both sides in the American Civil War, currently produce the uniform of the Household Cavalry and have a Royal Warrant of appointment.
Firmin & Sons employ around 150 craftsmen and women, with skills being passed down from one generation of workers to the next via the time-honoured system of masters and apprentices.
Westley Richards (established 1812)
While many people are familiar with Birmingham's Jewellery Quarter, perhaps fewer know that it also has a Gun Quarter. The two are actually close neighbours, with the Gun Quarter being located in a relatively compact area north east of Snow Hill railway station, bounded by Steelhouse Lane, Shadwell Street and Loveday Street. Once home to a thriving firearms industry, much of the area is now industrially fallow. However, the gunmaker Westley Richards has been operating there since 1812, and recently celebrated its bicentenary.
Founded by William Westley Richards with the goal "to be the maker of as good a gun as can be made", the company has a long history of innovation and craftsmanship. Today Westley Richards is the only gunmaker founded in the 19th century still operating in the Gun Quarter, staffed by "highly trained craftsmen and a team of lively young apprentices".
Vaughtons (founded 1819)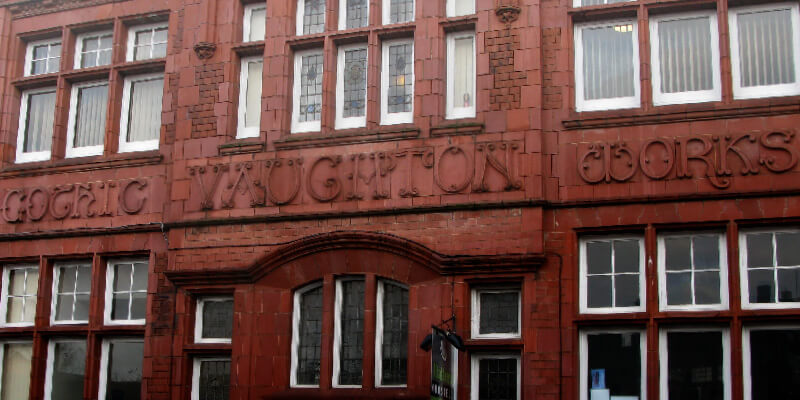 Founded in 1819, Vaughtons is located in the Jewellery Quarter and is a specialist manufacturer of automotive badges, medals, and civic regalia (think chains of office, the things mayors wear). Founded by Phillip Vaughton and listed as a "Buttonmaker, Medalist and Mint", Vaughtons has had a few premises in its time, but moved to the Vaughton Gothic Works on Livery Street in 1903 and has been there for 113 years and counting.
Vaughtons produces a wide range of quality bespoke insignia, with a recent example being the badges it created for a special edition Aston Martin. They are also well-known as a medal-maker, having manufactured medals for the Football League since 1911, and more recently the Carling Cup Final medals in 2012.
Acme whistles (founded 1870 as J Hudson & Co.)
Acme Whistles is the contemporary name for the company that started out as J Hudson & Co in 1870. Derbyshire native Joseph Hudson started a workshop (in the washroom on the side of his rented back-to-back!) to help supplement his family by repairing, making and selling anything he could. His first manufactured goods included snuff boxes, corkscrews and whistles.
The whistles really took off when the Metropolitan Police began to look for a communication device that would replace their ineffective rattles. J Hudson & Co was well placed to deliver what the Met needed, and since then have developed whistles for use in a wide range of contexts, including the military, dog training and sports events. They also have some great product names, including the Thunderer, Tornado and Cyclone.
Trading as Acme Whistles since the year 2000, the company continues to develop new technology to improve the design and use of their whistles.
Brooks England Ltd. (founded as J.B. Brooks & Co. Limited in 1886)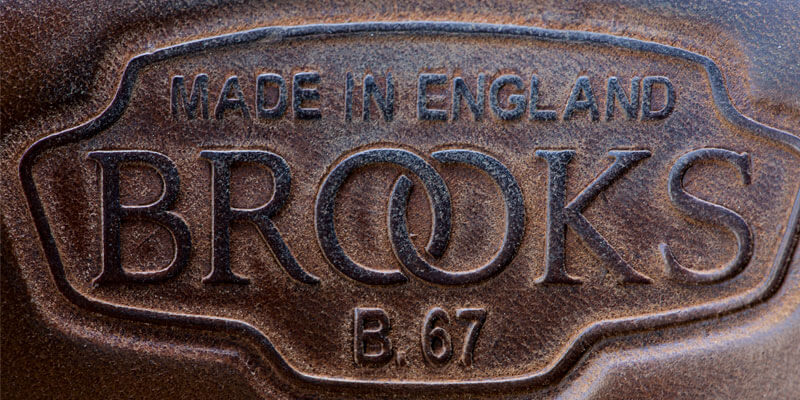 2016 is the 150th anniversary of the Brooks England, founded in 1886 by John Boultbee Brooks. Legend has it that after his horse died he was forced to cycle to work and found the saddle so uncomfortable that he created his own. in 1888 the Brooks B17 saddle was launched as "a neat, light saddle, of best quality", and has remained a bestseller ever since.
Originally based in the city centre near New Street, as Brooks expanded the company moved to larger premises next to Snow Hill station, before shifting to its current location in Smethwick in the early 1960s, following a takeover by Raleigh Cycles.
Brooks is world-renowned for its hand stitched leather cycle saddles, but has in more recent years diversified into a wider range of cycling equipment and accessories . This shift in gear has partly been due to the direction of current parent company Selle Italia. In fact, while on holiday in Italy this year we came across a big display of Brooks merchandise in a Lucca gift shop – surreal but cool to see a little piece of Brum when you least expect it.
Looking to the future
The five companies I've covered have all been so successful for various different reasons, but what they have in common is their dedication to innovation and producing goods of the highest quality. Having been around for so long they have each encountered interesting twists and turns in their development from sole enterprise to manufacturing legends, and I urge you to read more about each of them on their company websites.
If you want to find out more about the role that manufacturing, invention and innovation have played in the development of Birmingham's economic and cultural identity then check out the book Birmingham: The Workshop of the World by University of Birmingham academics Carl Chinn and Malcom Dick. Published in 2016 to mark the 850th anniversary of Birmingham's market charter, the book is the first major history of Birmingham to be published since the 1970s.
I feel like I've learnt a lot while researching this post and feel proud to be making a small contribution to the developing identity of a Birmingham as a hub of craft and creativity in the 21st century.