In this I'll be presenting some brilliant examples of minimal heraldic logo design. To provide some context, I'm currently looking at refreshing my business brand identity and updating my website to better communicate what it is I have to offer potential clients as a freelance graphic designer. One of the logo design options I've been looking at for inspiration has been my family coat of arms, or more accurately the 'heraldic achievement' of my family name, Cowan. A coat of arms is actually just one part of the broader heraldic achievement, and for anyone confused by all the terminology Wikipedia explains the relationship thus:
A coat of arms is an heraldic visual design on an escutcheon (i.e., shield), surcoat, or tabard. The coat of arms on an escutcheon forms the central element of the full heraldic achievement which in its whole consists of shield, supporters, crest, and motto. A coat of arms is traditionally unique to an individual person, family (except in the United Kingdom), state, organisation or corporation.
While looking into how I might use my family heraldic achievement as part of a logo for my freelance graphic design business I started looking into other recent logo designs inspired by heraldry. I found that there's actually quite a trend for minimal heraldic logo design, where designers use existing emblems and badges to create modern, refined logo marks as part of wider rebranding projects. From what I've found so far these logos are most often for some kind of geographic entity, such as a city, rather than for smaller companies. I have also discovered designers who specialise in creating contemporary heraldic logos. I thought it would be a good idea to feature some of the best examples of the designs I have come across so far. For more examples you can check out my specific Pinterest board. It's worth pointing out that while some of these are 'real' redesigns, others are conceptual projects by individual designers.
Examples of minimal heraldic logo design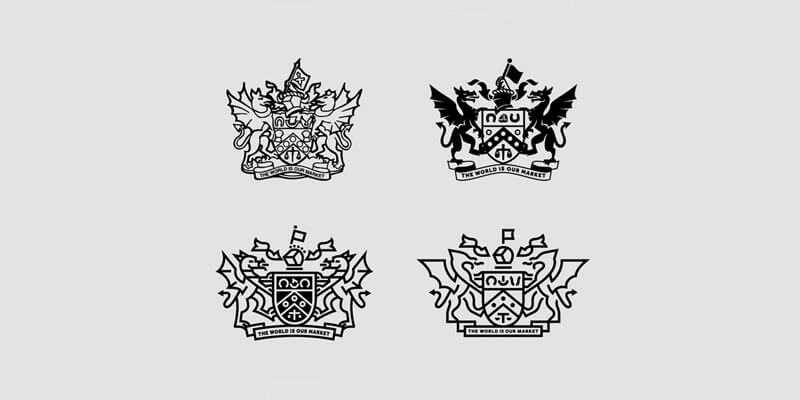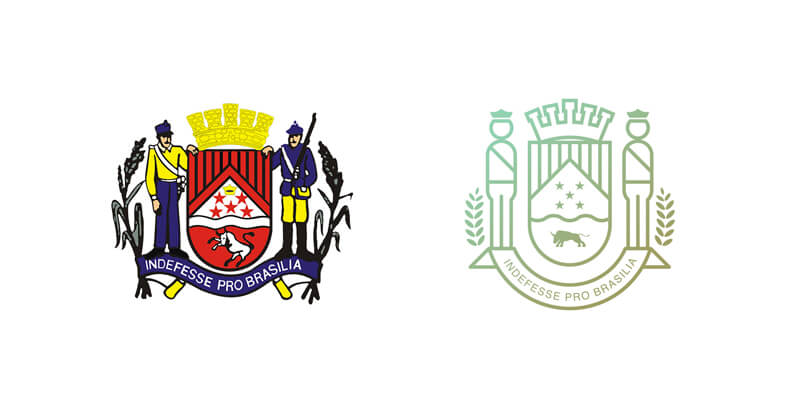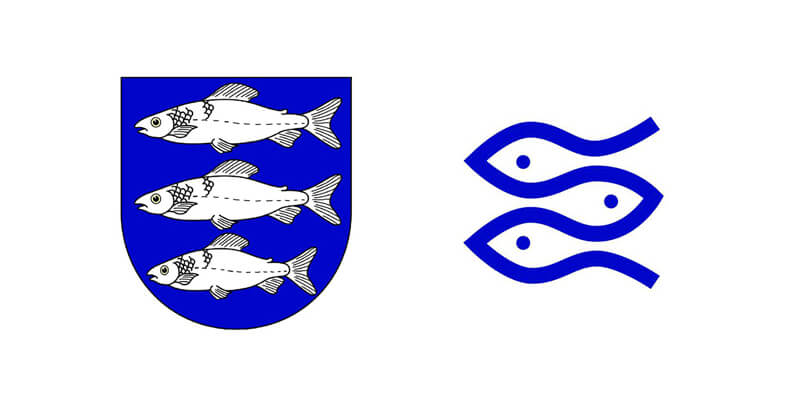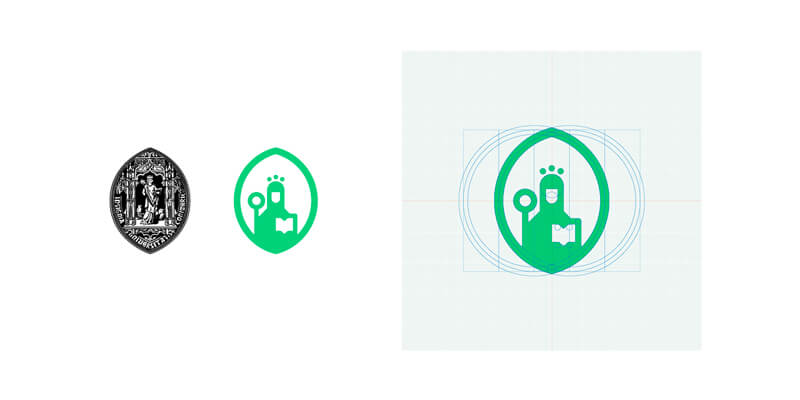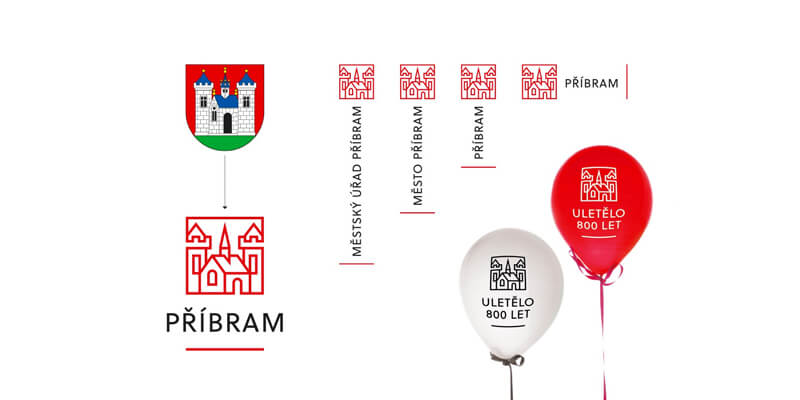 Taking inspiration
I'm looking forward to creating my own minimal heraldic logo design soon. I am drawn to the most minimal examples I've presented here, such as the fish mark for the city of Aš. I think a complete heraldic achievement would be a bit too much for my own business use. I also want to play on the idea of being a freelancer, and the original meaning thereof. As a Birmingham-based graphic designer I'm also thinking about a just-for-fun project updating the Coat of arms of Birmingham. Watch this space, and do let me know if there are any other examples you think I should feature.